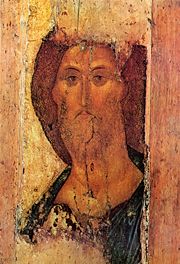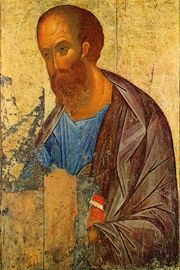 Welcome to
Holy Eucharist Church Bookstore
 A Catholic Church in the Eastern Christian Tradition.
Glory to Jesus Christ!
We welcome you to visit our bookstore on Sundays following Divine Liturgy. You will find much spiritual food and support for your life's journey, both in Ukrainian and the English language.
Our selection is particularly rich in writings on the Spirituality of the Eastern Christian Church. We also carry Bibles, the writings of the Church Fathers, Church teachings, books on iconography, Christology, Mariology, prayer, confession, the Church year, biography, sexuality, dating and the concerns of youth, marriage and family life, Christian parenting as well as prayer ropes (Chotke), rosaries, Icons, Crosses, beautiful gold hanging vigil lamps (lampadas) and much more. We also have an excellent children's section.
You will notice that our Bookstore has a particular bias. That is because we have made a distinct effort to offer books, icons and religious goods which are specific to the Eastern Christian Church, as these are much more difficult to obtain in our area.
It is the purpose and intent of our Bookstore, to the degree that we are able, to meet the challenge proposed by the Fathers of Vatican II in their "Decree on Eastern Catholic Churches". The following has been excerpted from that Decree.
"The Catholic Church holds in high esteem the institution of the Eastern Churches, their Liturgical rites, ecclesiastical traditions, and Christian way of life, for distinguished as they are by their venerable antiquity, they are bright with that tradition which was handed down from the Apostles through the Fathers, and which forms part of the divinely revealed and undivided heritage of the Universal Church".
"It is the mind of the Catholic Church that each individual Church or rite retain its traditions whole entire, while adjusting its way of life to the various needs of time and place."
"All clerics and those aspiring to sacred orders should be well instructed in the various rites. Indeed, as part of their catechetical education, the laity too, should be taught about these rites."
"All Eastern rite members should know and be convinced that they can and should always preserve their lawful liturgical rites and their established way of life, and that these should not be altered accept by way of appropriate and organic development. Easterners themselves should honor all these things with the greatest fidelity. Besides, they should acquire an ever greater knowledge and more exact use if them. If they have improperly fallen away from them because of the circumstances of time or personage, let them take pains to return to their ancestral ways. "
Besides our Sunday hours, we are happy to serve you at other times by appointment. Please call Church Office  at 416-465-5836.
Think of us  for Wedding Icons, gifts for Baptism, Solemn Communion, birthdays, anniversaries and celebrations of every sort and especially if you are setting up a "prayer corner" in your home or workplace.
God bless you. We look forward to serving you.
Christ is in our midst!